Products & Services
Robotic and Hybrid Flex Feeders
Reduce operating costs & risks with our innovative Flex Feeders. These systems are great for complex geometry and multi-part variations without the need for mechanical changeover. 
Request Quote
POWERED BY ROBOTICS
A powerful system customized to you.
What happens when you combine modern technology, the highest quality components and an experienced team of programmers and designers? You get the most powerful parts feeder on the market. We leverage our knowledge, experience and technology to build a system for your unique operations in the medical, pharmaceutical, ready-to-eat foods, and automotive industries.
Get Started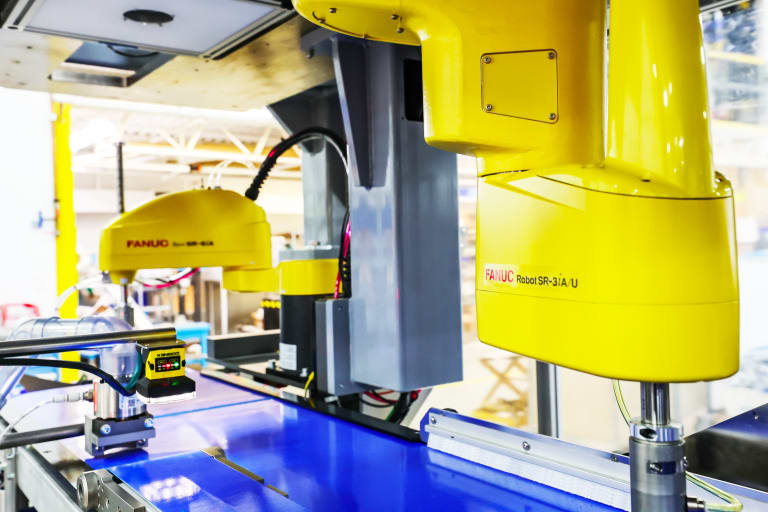 Robotic Technology
Our Robotic & Hybrid Systems rely on vision-guided technology and our customized Flex Feeder to maximize the pickable parts, using a robotic arm to pick each part accurately & efficiently. Robotic technology makes picking & sorting incredibly efficient and accurate, reducing operating costs & risks. We are an Authorized Fanuc System Integrator (ASI) but also specialize in Epson, ABB, Staubli and KUKA. We have programmed other robotic platforms to suit individual company needs.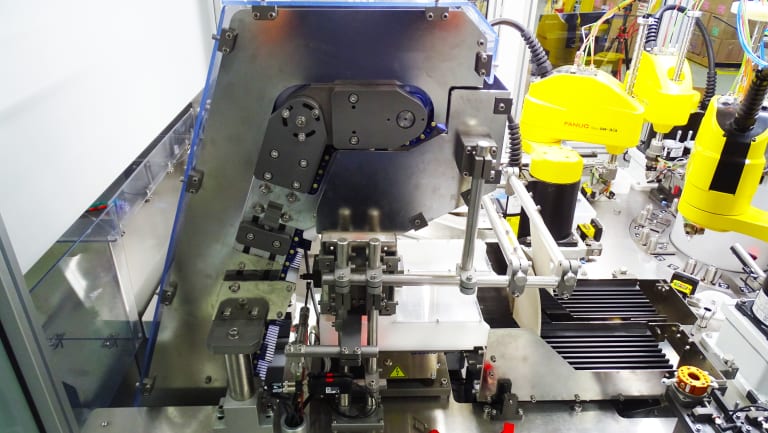 One Feeder, Multiple Parts
One of the biggest advantages of our Robotic and Hybrid Feeder systems is their ability to feed multiple part types in a single system without the need for mechanical changeover. This ensures your production is efficient, reduces downtime and maximizes productivity. Simply empty the system with the auto-purge features and select the part recipe to initiate product changeover, creating an operator friendly application.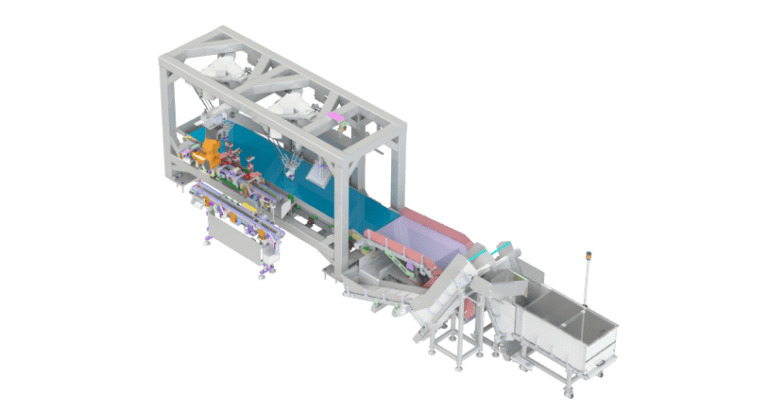 Jam Free & Recirculation
Our systems have been rigorously developed and tested to eliminate jams. They are equipped with a return system to catch and recirculate unpicked parts. These features increase productivity and reduce waste, saving customers money and maximizing output.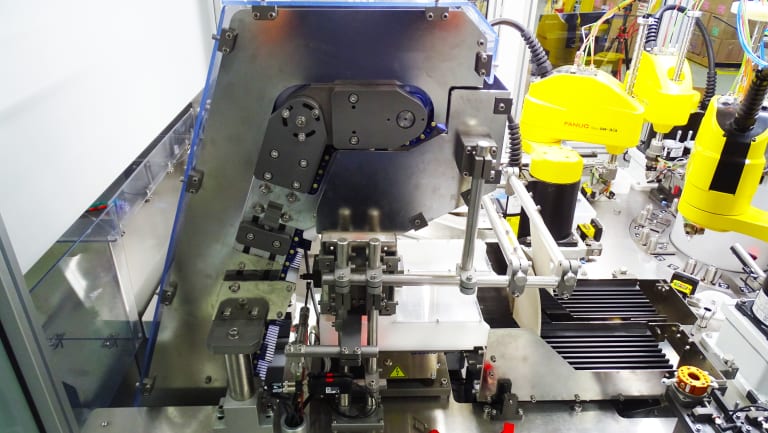 REDUCE COSTS & RISKS
Precision Meets Convenience
Our vision guided Flex Feeders are typically used when numerous part types or variations need to be fed in one system with no changeover. These systems help reduce costs, operator intervention & risks on more intricate parts even though a machined feeder can be provided. VTR pre-orientates the parts prior to the vision system, to increase the number of pickable parts. The parts are then picked by a robot via static pick or belt tracking and loaded directly into your system. Our systems run jam free with a return system for recirculation for parts that are unpicked. Bulk storage is provided for increased walk away time, especially during lights out applications.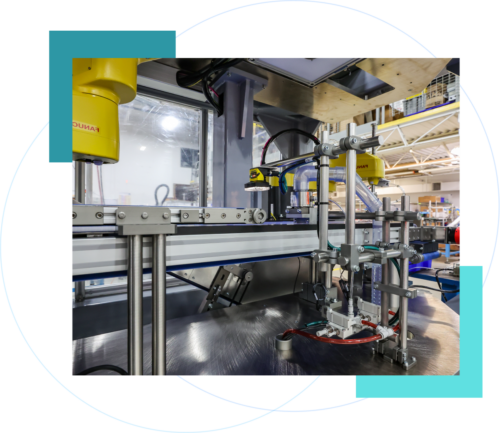 FANUC ASI
Industry Leading Technology
VTR is a FANUC ASI that provides unparalleled, robust, and long-term equipment complete with support using Scaras, 6-Axis, Deltas, and every robot in between. Our systems undergo strenuous testing to ensure the maximum pickable parts go into a defined field of view with no downtime, utilizing Fanuc expertise. These systems allow us to load directly into your machine with consistent accuracy and limited maintenance. Our vast knowledge of robot programming allows us to partner with ABB as well and have great experience integrating Epson, KUKA and Staubli.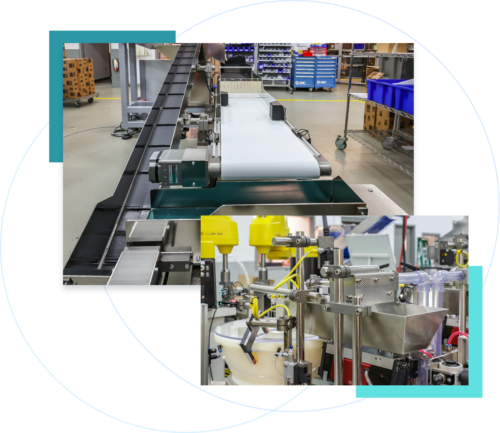 Our Most Powerful System Yet.
Our Robotic Flex Feeders are our most modern, flexible system yet, with the ability to feed multiple intricate parts in a single system without the need for mechanical changeover. Our industry-leading technology will make your operations more efficient & reliable, exceeding all of your expectations.
Request Quote
Check out our other types of feeding solutions.