World Class Technology
Our Facility
Located in Grimsby, Ontario, our 67,000 square foot facility is second to none. Equipped with Milling Machines, CNC Machines, Turning Centers, Surface Grinders, and more, we are able to manufacture many parts in-house, reducing costs, ensuring top quality components, and reducing turnaround times. 
Contact Us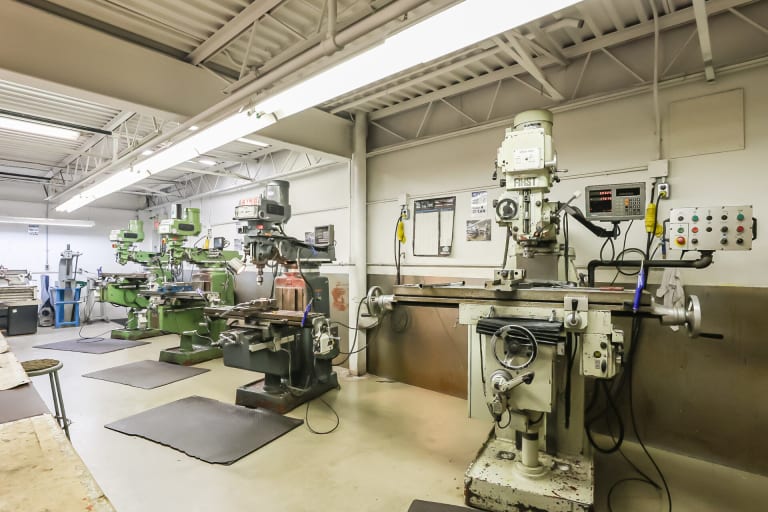 Cutting and Drilling
Milling Machines
Our milling machines are used to create most of our parts that build our feeder systems and are used by Tool Makers to complete modifications when required. We have over 30 milling machines in our shop and are constantly expanding, adding a new facility in Florida. 
Get Started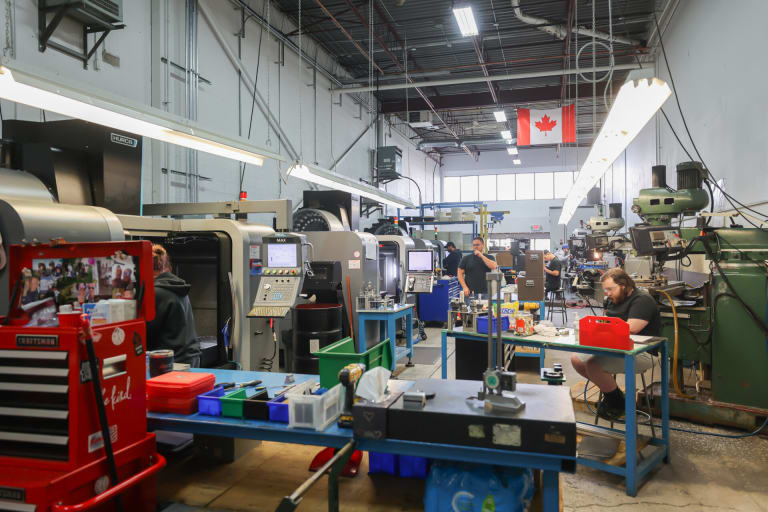 For Precision
CNC Machines
Our CNC (Computer Numerical Control) machines use computer programs to control the movement and operation of machine tools for more complex parts. They are also used to create precision and complex parts for a wide variety of industries, including medical, automotive, aerospace and electronics. We can use the CNC's programming software to ensure repeatability with batch runs. 
Contact Us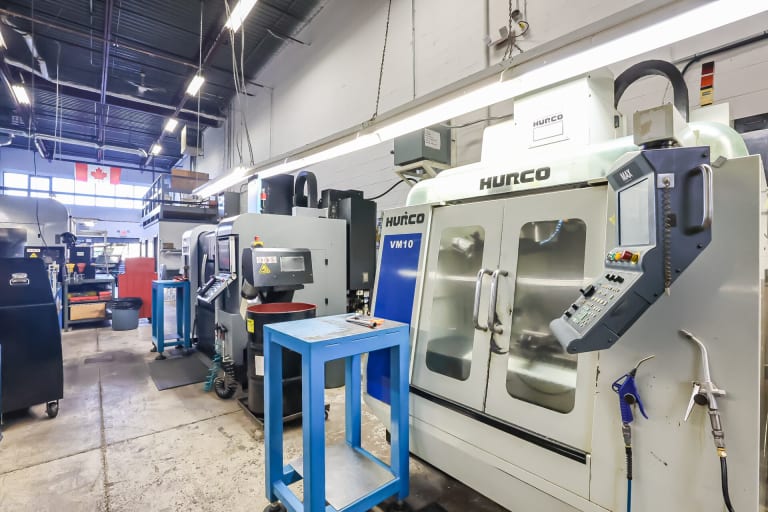 Rotation Work
Turning Centres
Our shop uses turning centers to perform a variety of tasks including turning the basics for our machined polyamide bowls, shafts for hoppers or our flex feeders, and columns. The machine rotates the component to ensure the task being performed is done evenly around the entire unit. 
Contact Us

In the close to three decades, we have been in operation, we have acquired a state-of-the-art facility with innovative machines and a team of more than 75 skilled employees. This is a recipe for success and the reason why we are North America's leading parts feeding supplier.